Château to Rent in Dordogne
Located in Périgord, Château le Mas de Montet is nestled in the heart of a 60-hectare park with tall trees.
A Luxury Château in Périgord
Combining renaissance charm and luxury with 21st century comfort, Château le Mas de Montet is a venue like no other to host a wedding, team building seminar or end-of-the-year party. The château features 10 luxury rooms, each designed to surround you with elegance and wellness. We also have a heated outdoor swimming pool that is surrounded by a furnished sun deck.
Sitting on a green and picturesque 60-hectare park, the location of the château is truly idyllic. It also offers easy links to Charente and Dordogne and it is just a stone's throw away from Gironde and the vineyards of the Bordeaux region.
Château le Mas de Montet is located in a green and peaceful environment, well protected from unpleasant winds and perfect for sunbathing. Discover our lovely 60-hectare park and the paths around the property on foot, by bike or on horseback.
As the seasons change, so do the animal and bird species that visit us, including red squirrels, deer and hares. Our park makes a great spot for observing the animals.
Visit us to discover an outdoor paradise and to relax in the heart of nature.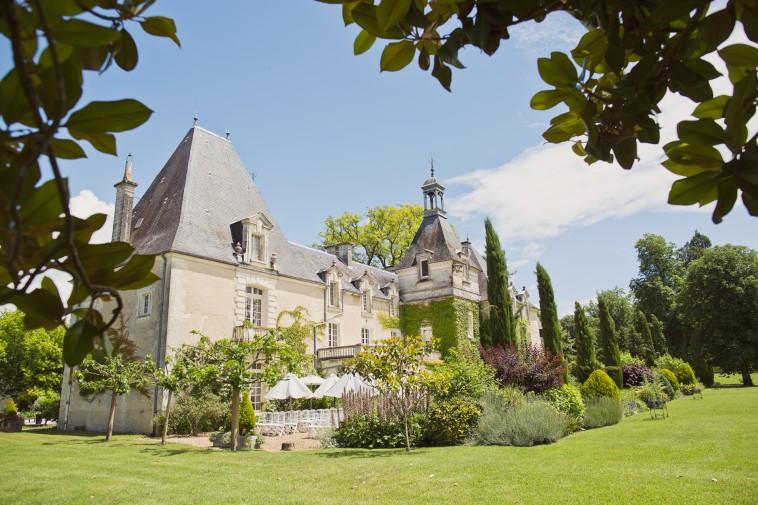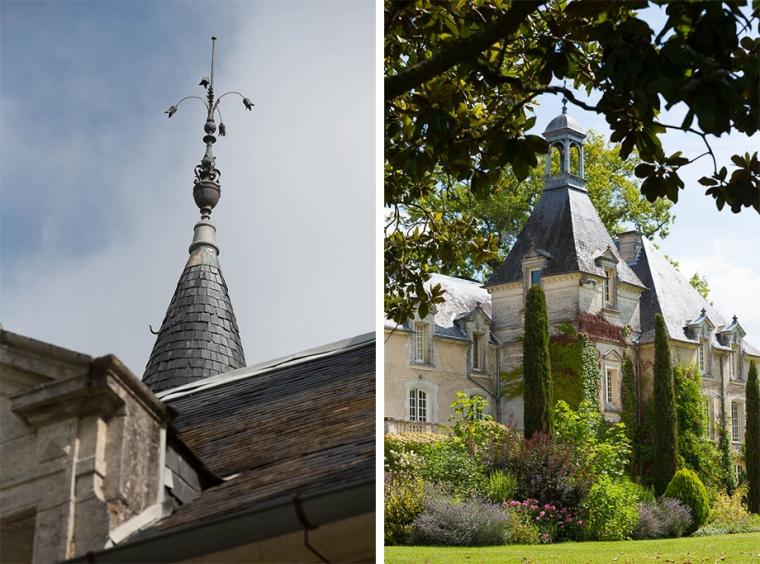 The park also lies on a popular migratory route for cranes, offering front-row seats to a spectacular wildlife phenomenon! The green setting of the château is composed of an arboretum planted in the 19th century by the Marquis de Natte.
The park is home to plane trees, giant sequoias, chestnut trees, oaks, beeches and truffle trees.
It is bordered by canals and arms of Dronne, a 201-kilometre long river in south-western France.
Less than two kilometres from the centre of Petit-Bersac and hidden in the shade of a large park with century-old trees is an elegant Renaissance-style residence called Château le Mas de Montet.
The origin of the name of the château goes back to the Gallo-Roman period and comes from the word "mansion", which means a stop or stage of a journey.
The château is home to many remnants of the 15th and 16th centuries and an important restoration operation has been carried out to preserve them.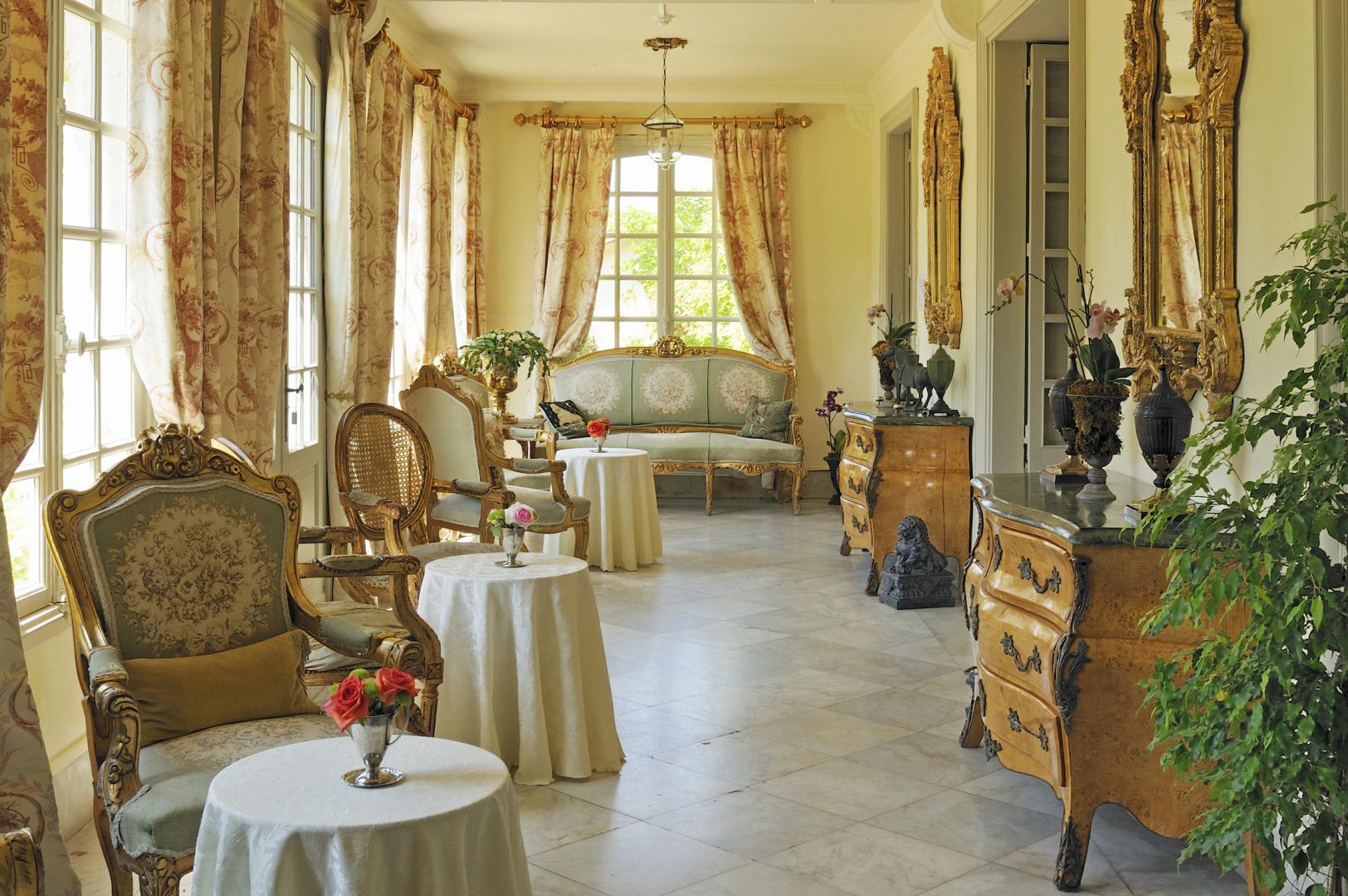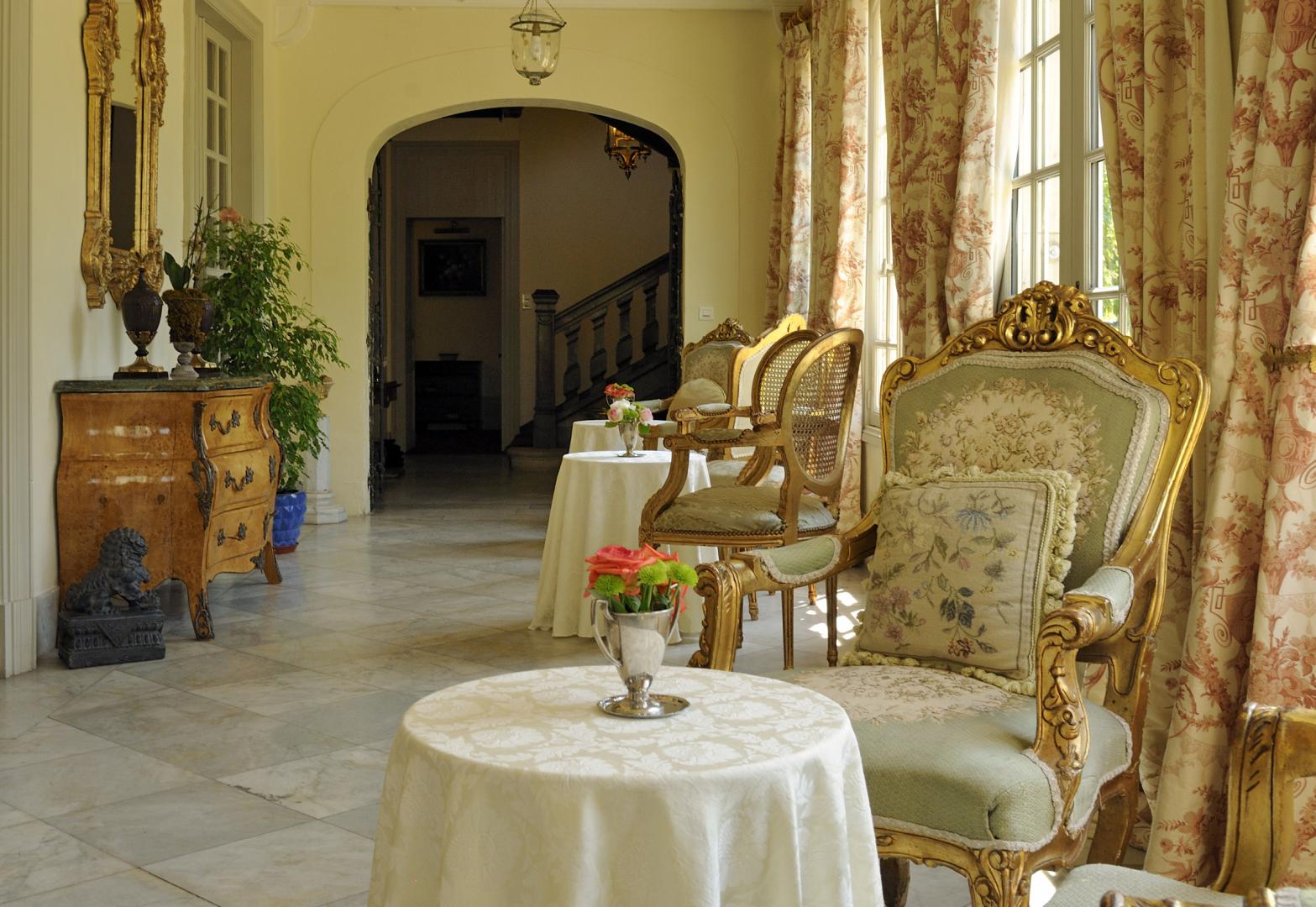 The archives of the Marquis de Cumond allow us to trace the history of the château to 1509 when a member of the de Malleret family (Pierre de Malleret) married Jacquette, daughter of Jean de Signac, living in the house of the prior, which they named Mas de Montet, in memory of the Mas de Montet de Petit-Bersac, the birthplace of their old house.
It can also be established that, in 1765, an ancestor of the Marquis de Cumond married Marie Jacqueline Augustine de La Cropte de Chantérac, daughter of François David de La Cropte de Chantérac, descendant of the Marshal of Aubeterre
The de La Cropte family, whose genealogy can be traced as far back as 1271, had, among other lordships, that of Mas de Montet de Petit-Bersac.
Château le Mas de Montet was attributed to Louisa Mathilde Marie du Lau d'Allemans in 1861 by her father. She was born in 1840 and married Pierre Marie Béranger in Paris. He was the Marquis de Nattes, born on May 25th 1829 in Montpellier.
The family left a very vivid mark on the commune and some "elders" still speak of them. Much has been chronicled about the character and behaviour of the marquise and how she lived among her dogs and monkeys, the names of which have been passed down to many of us.
There was the unbearable Sarah and also Romeo and Juliet who wandered in the countryside, to the great displeasure of the peasants. The marquise rode on horseback, hunted and fished with her faithful butler Jean Virecoulon.
These distractions did not prevent her from taking an interest in literature and history. She also had a passion for flowers and orchids, which she grew in real laboratories.
Legend has it that her greenhouse contained wonders, including rare species of flowers from Mexico, Colombia and Guatemala. She also had a singular Bulbophyllum odoratum from India, a gift from her son.
A photograph shows her in the Amazon! She is with her son, who was dressed in a dragon outfit and was carrying a helmet and a sword.
Many owners followed one another at Mas de Montet. One of them, Mrs. Rolland, who operated the estate, had the idea of transforming the château into a luxurious hotel.
"Toutvent", the family home of President François Mitterrand is just a stone's throw from the château.
He frequently stayed here, enjoying the peaceful setting of our premises with his Labradors in the Grande Allée.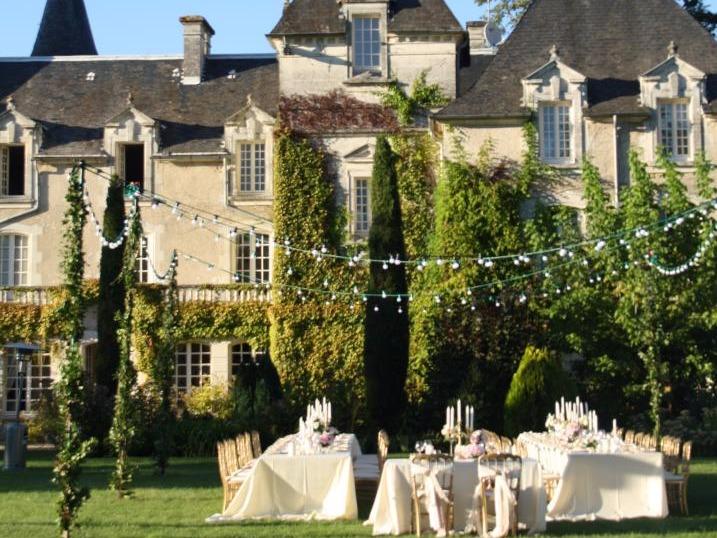 Diane H. ( May 2019)
" If you ever wanted to relive your childhood fairytale, in reality, the Chateau Le Mas de Montet awakens these memories. We had a group of sixteen people, many celebrating birthdays and wedding anniversaries. The Chateau left nothing to desire... down to fresh flowers all the time. Lise and her husband Paul were available for questions about the Chateau, the town of Aubeterre, things to do in Dordogne, and even went canoeing with us. Yet we felt they were friends who were around, from time to time,not hovering landlords. The people to greatly appreciate were two members of their staff: Thierry and Corine. They were so gracious, and accommodated us for the most mundane things, and never made it feel like they were anything but happy to do it, to make sure this holiday was everything we wanted it to be.
Lise also recommended a person/company to have for private tours all over, Dordogne, Charente, Aquitaine.... who became another friend. We were able to have a cooking class at the chateau, private catered meals several nights, and walks in the 60 hectares of landscaped loveliness.
The most wonderful part was a chateau which exuded charm and intimacy.....one would never think it to be huge and austere. It gave us all plenty of space to be alone and yet welcomed us all back together, fostering and building relationships. We thank God for providing us with this opportunity ! "