Hotel en Dordogne Bordeaux Aubeterre-sur-Dronne chateau rental
The LE MAS DE MONTET castle is located in the heart of 60 hectares of wooded grounds in Périgord.
THE HEARTY WELCOME OF OUR SITE OFFERS ALL OUR CUSTOMERS MOMENTS OF RELAXATION AND CONGENIALITY.
High-quality spacious 10 en-suite bedrooms.
From 155 euros/night 
2023 -  B&B rates here.
The castle offers Renaissance charm and luxury combined with modern comforts. The ten rooms and suites are furnished with style, allowing you to enjoy a most peaceful stay. Our heated swimming pool is at your disposal from May to October. You can also take advantage of the soothing setting near the river.
It offers the freshness of a large avenue of sycamore trees and an arboretum. Out of sight, peaceful and timeless, the site is situated in Périgord, on the border of the Charente and the Dordogne, just a stone's throw from the Gironde, and therefore from the Bordeaux region and its great vineyards.
The village of Aubeterre-sur-Dronne, less than 10 kilometers away, holds the labels "Plus Beaux villages de France" and "Petites Cités de caractère".
Discover a magnificent garden in an exceptional place. Should you so desire, you can explore the paths around the property on foot, by bike or on horseback.
Throughout the seasons, you will be able to see red squirrels, deer, hares and many other species of animals and birds.
Recharge your batteries in the middle of nature, in the middle of a wooded park

 
Enjoy the enchantment of the cranes tracing their migratory path.
The green setting that is offered to you at the castle, courtesy of the obligatory Perigord Vert, is for the most part composed of an arboretum, planted in the 19th century by the Marquis de Natte.
It is composed of sycamores, giant sequoias, chestnut trees, oaks, beeches and truffle trees.
It is bordered by canals and tributaries of the nearby Dronne river
Contact us for more information!
Less than two kilometers from the center of Petit-Bersac, hidden in the shadows of a large park with century-old trees, is an elegant noble residence in renaissance style: the "Château le Mas de Montet".
The origin of the name "Mas de Montet" seems to go back to the Gallo-Roman period and would come from the word "mansion" which designated the relays or stations on the side of the roads.
The important witnesses that remain today are vestiges of the 15th and 16th centuries and significant restoration has been undertaken to preserve them.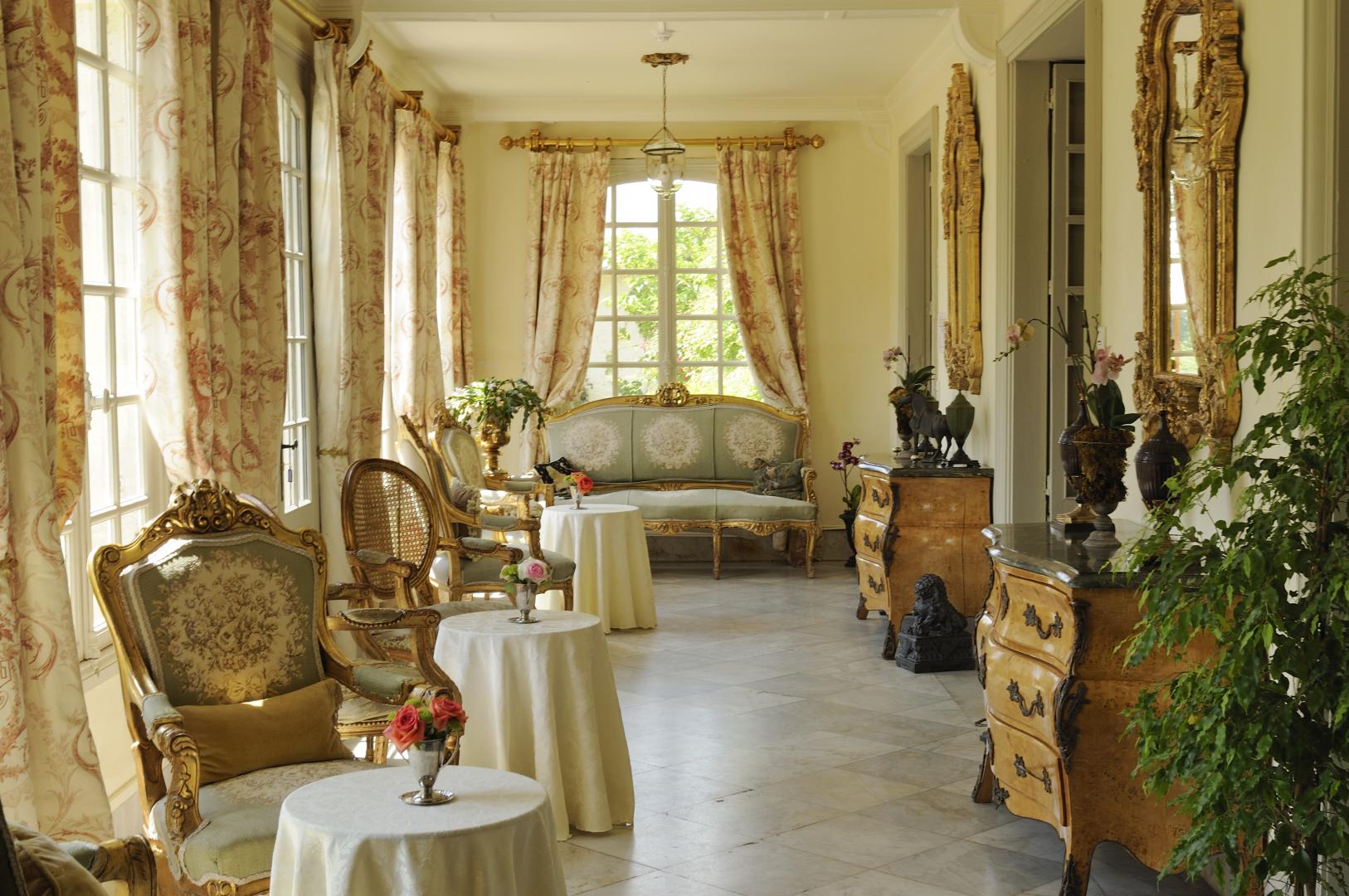 The castle of the Mas de Montet was bequesthed by her father to Louisa Mathilde Marie du Lau d'Allemans, in 1861.  Born in 1840, this very young orphan married in Paris Pierre Marie Béranger, Marquis de Nattes, born on May 25, 1829 in Montpellier.
This family has left a very vivid memory in the commune and, some "elders" still speak, relaying the many stories that have passed down about the character and behavior of the Marquise. She lived among her dogs and monkeys whose names have come down to us.
There was the unbearable Sarah and also Romeo and Juliet who wandered through the countryside to the great displeasure of the peasants. The Marquise rode horses, hunted and fished with her faithful butler Jean Virecoulon.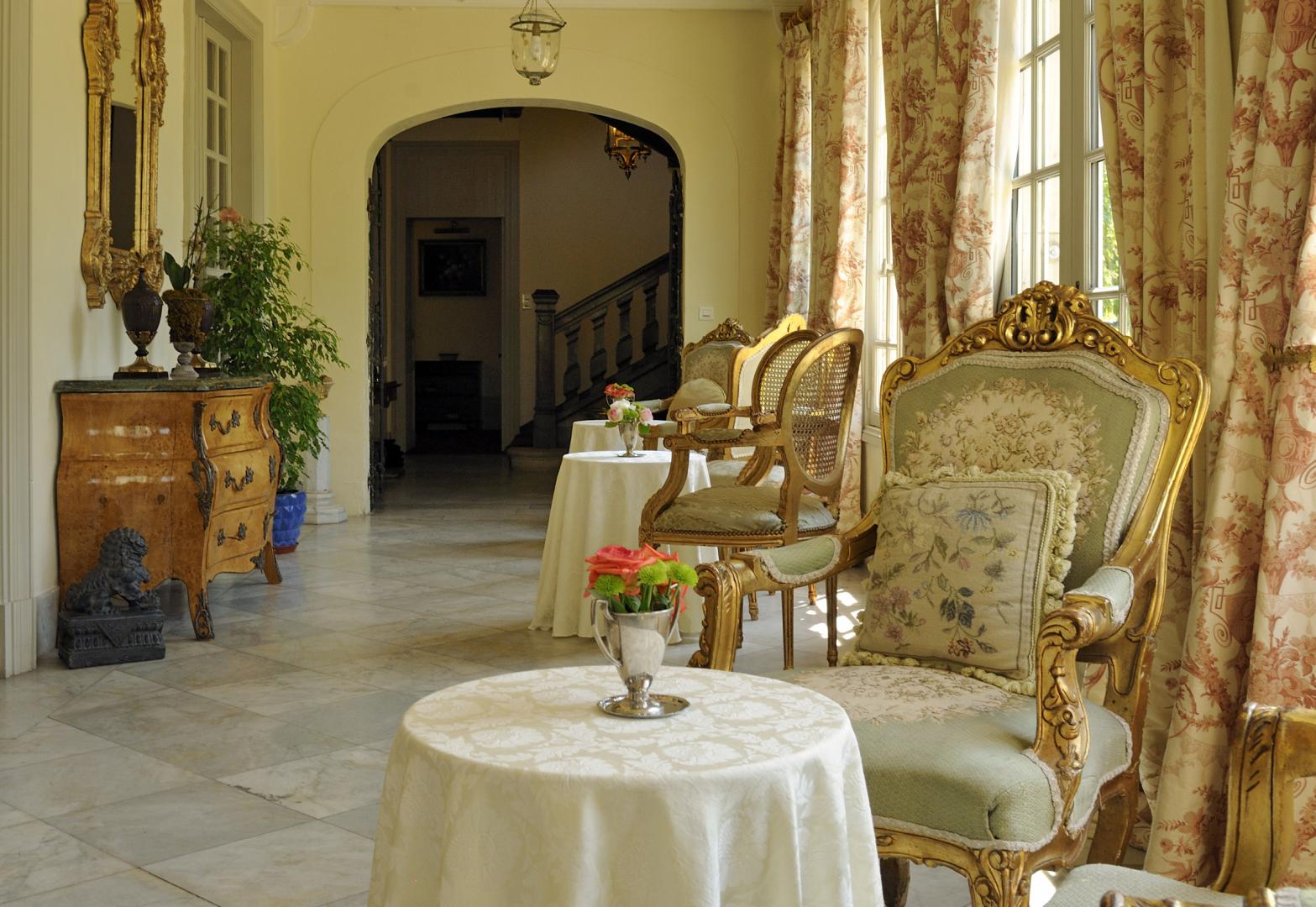 The archives of the Marquis de Cumond allow us to go back to 1509, when a member of the de Malleret family (Pierre de Malleret) married Jacquette, daughter of Jean de Signac, living in the house of the priory (commune of Saint-Privat) which they had named the Mas de Montet, in memory of the Mas de Montet de Petit-Bersac, the cradle of their old house.
We also learn that in 1765, a grandfather of the Marquis de Cumond married Marie Jacqueline Augustine de la Cropte de Chantérac, daughter of François David de la Cropte de Chantérac, descendant of the Marshal of Aubeterre.
The families of the Cropte whose genealogy could be traced back to 1271 had among other lordships that of the Mas de Montet de Petit-Bersac.
These distractions did not prevent her from taking an interest in all matters of literature and history. She also had a passion for flowers and orchids.
She cultivated orchids in veritable laboratories. Her greenhouse contained many wonders, among them the rarest species from Mexico, Colombia, Guatemala and the singular Bolbophyllim odoratum brought from India by her son.
A photograph shows her as an Amazon next to her son in dragon costume, with his feathered helmet and sword.
Numerous owners have succeeded one another at the MAS DE MONTET. One of them, Mrs. Rolland, who ran the estate, had the happy idea of transforming the castle into a luxurious hotel.
"Toutvent", the family home of President François Mitterrand is just a stone's throw from Château Le Mas De Montet.
He frequently stayed at the Château, enjoying its calm and walking with his Labradors in the Grande Allée.
Closed in 1997 for repairs, the Château was completely renovated before reopening in 2005 and a new upgrade in 2010.
Thanks to its remarkable setting, Château LE MAS DE MONTET will certainly not fail to attract lovers of nature and refinement.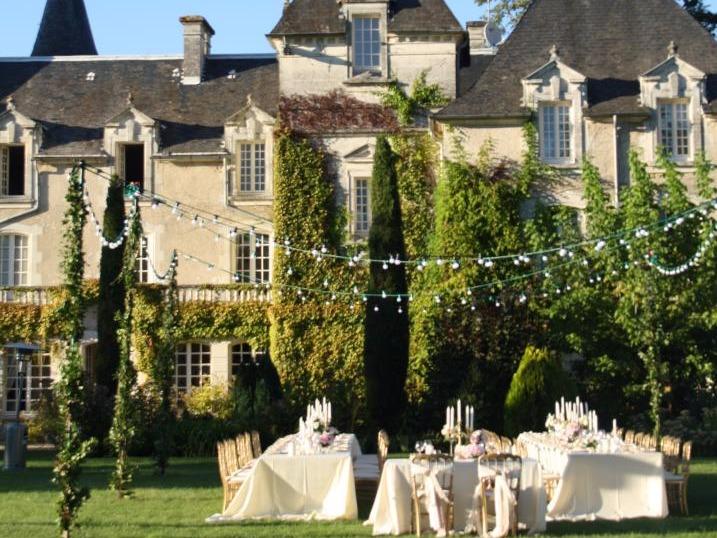 Diane H. 
" If you ever wanted to relive your childhood fairytale, in reality, the Chateau Le Mas de Montet awakens these memories. We had a group of sixteen people, many celebrating birthdays and wedding anniversaries. The Chateau left nothing to desire... down to fresh flowers all the time. Lise and her husband Paul were available for questions about the Chateau, the town of Aubeterre, things to do in Dordogne, and even went canoeing with us. Yet we felt they were friends who were around, from time to time,not hovering landlords. The people to greatly appreciate were two members of their staff: Thierry and Corine. They were so gracious, and accommodated us for the most mundane things, and never made it feel like they were anything but happy to do it, to make sure this holiday was everything we wanted it to be.
Lise also recommended a person/company to have for private tours all over, Dordogne, Charente, Aquitaine.... who became another friend. We were able to have a cooking class at the chateau, private catered meals several nights, and walks in the 60 hectares of landscaped loveliness.
The most wonderful part was a chateau which exuded charm and intimacy.....one would never think it to be huge and austere. It gave us all plenty of space to be alone and yet welcomed us all back together, fostering and building relationships. We thank God for providing us with this opportunity ! "
Contact us for more information!
HARRISON BARKER ROUTE
Harrison Barker is a 19th century British writer who travelled on foot and in canoe in southwest France, including in the Valley of the river Dronne. He wrote about his journeys during summers 1892 and 1893 in a book published in London in 1894: Two Summers in Guyenne. A chronicle of the wayside and waterside. Go up the river Dronne from Aubeterre-sur-Dronne to Brantôme en Périgord in the footsteps of Harrison Barker. Discover the watermills, megaliths he admired, the villages huddled against their Romanesque church he crossed. Maybe you will take the waterside or a bike to go back to the starting point?
Click on the following link to flip through the booklet Chemins de terre de Harrison Barker.
To watch a video about the Harrison Barker Route, click on the following link: https://vimeo.com/224285494
Why choose LE MAS DE MONTET ?
We are installed in an exceptional setting.
Peace and quiet are assured.
We make your stay a pleasant moment, your reception a success.
We respond quickly to your requests.
Consult our services and our rates!
We offer you a warm welcome and quality service.
LE MAS DE MONTET SARL is committed to ensuring that the collection and processing of data carried out by our
lemasdemontet.com
site complies with the General Data Protection Regulations (GDPR) and the Data Protection Act. To know and exercise your rights, particularly concerning the withdrawal of consent to the use of collected data, please consult our
privacy policy